Fleece Blankets
Fleece is known for being one of the softest, warmest fabrics on the market. Snuggling up in a fleece blanket on a cold night can make everything feel better. Knowing more about the how the material is made will help you make a better choice when you're in the market for a cozy fleece throw or bed blankets.

Fleece can be made from cotton, polyester or a cotton/acrylic blend. Each material offers its own benefits. No matter what it's made of, the best fleece is plush and velvety soft. Shearing on both sides is a mark of good-quality fleece. Not only does shearing add an extra touch of softness, it helps the blanket to resist pilling and look beautiful longer.

Material weight also affects the quality and durability of fleece blankets. Fleece measuring over 400 grams per yard qualifies as heavyweight. Medium or regular fleece weighs 320-380 grams per yard and lightweight fleece weighs in at 200-240 grams per yard. There are benefits to each category. Heavyweight fleece obviously produces a heavier blanket which is preferable for bed blankets or especially cold environments. Lightweight fleece includes the category of ?microfleece" which is popular for its easy, all-season usability and is often used for throws and decorative blankets.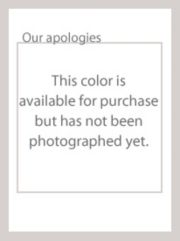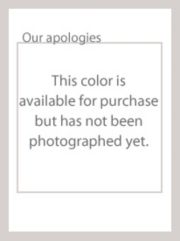 Buying a Fleece Blanket
The first step in buying a great fleece blanket is knowing how and where it will be used. Of course, blankets are versatile and can be used almost anywhere, but getting the right size and type of blanket for your intended use will ensure you're satisfied with your purchase. Ask yourself these questions:

- Who will primarily be using this fleece blanket? People who chill easily or don't like a lot of blankets on their bed might prefer heavyweight fleece while children might be more comfortable with a lighter weight blanket. If purchasing bedding for a gift or for guests, you might want to splurge a little more and consider something like the Luxury Fleece collection from Linensource.
- Where will the blanket be used? All fleece is durable, but if you're looking for a blanket to keep in the car, for the kids to use on movie night or one to throw over the dog's favorite chair, a 100% polyester blanket like our Microfleece Plaid Blanket might be the best choice because of the durability of polyester.
- What do I know about blanket size? Fleece bed blankets at Linensource are available in standard Twin, Full, Queen and King sizes. Our Luxury Fleece Throw measures 50"x70", just long enough to cover the average person comfortably from toe to chin.

Fleece is an excellent option whether you're looking for a substantial bed blanket, a luxurious addition to your finest bedding or a casual blanket the kids can drag outside for impromptu backyard picnics.